POURING MEMORIES SINCE 2020
How Tallgrass Got Started
When I started Tallgrass, there was one thing that was itching at me. There were so many brands out there selling everything from six panel hats to pearl snap shirts, cowboy boots to coolers - but none of them really represented the home I loved.

I could relate to the fishing poles and memories shared over bourbon around the campfire - but why was there always vintage toys none of my buddies could afford and every location was a trip that'd take months of saving and a few weeks planning to get to?
There was a lot about the brands that I could relate to, the emotion and feeling, but they always missed out on the thing that made me begin to wonder - I can't be the only one who is feeling this way.


So Tallgrass got started. To share those memories of firework stands and rope swings, tearing up gravel roads and getting a few scrapes and bruises out on the pastures.

Now I knew I couldn't just start with apparel and hope to stand out in the market - so I looked for new ways to try and make a spin that would stick out. I landed on starting with candles which created the perfect opportunity to weave those stories into how I made my own fragrances.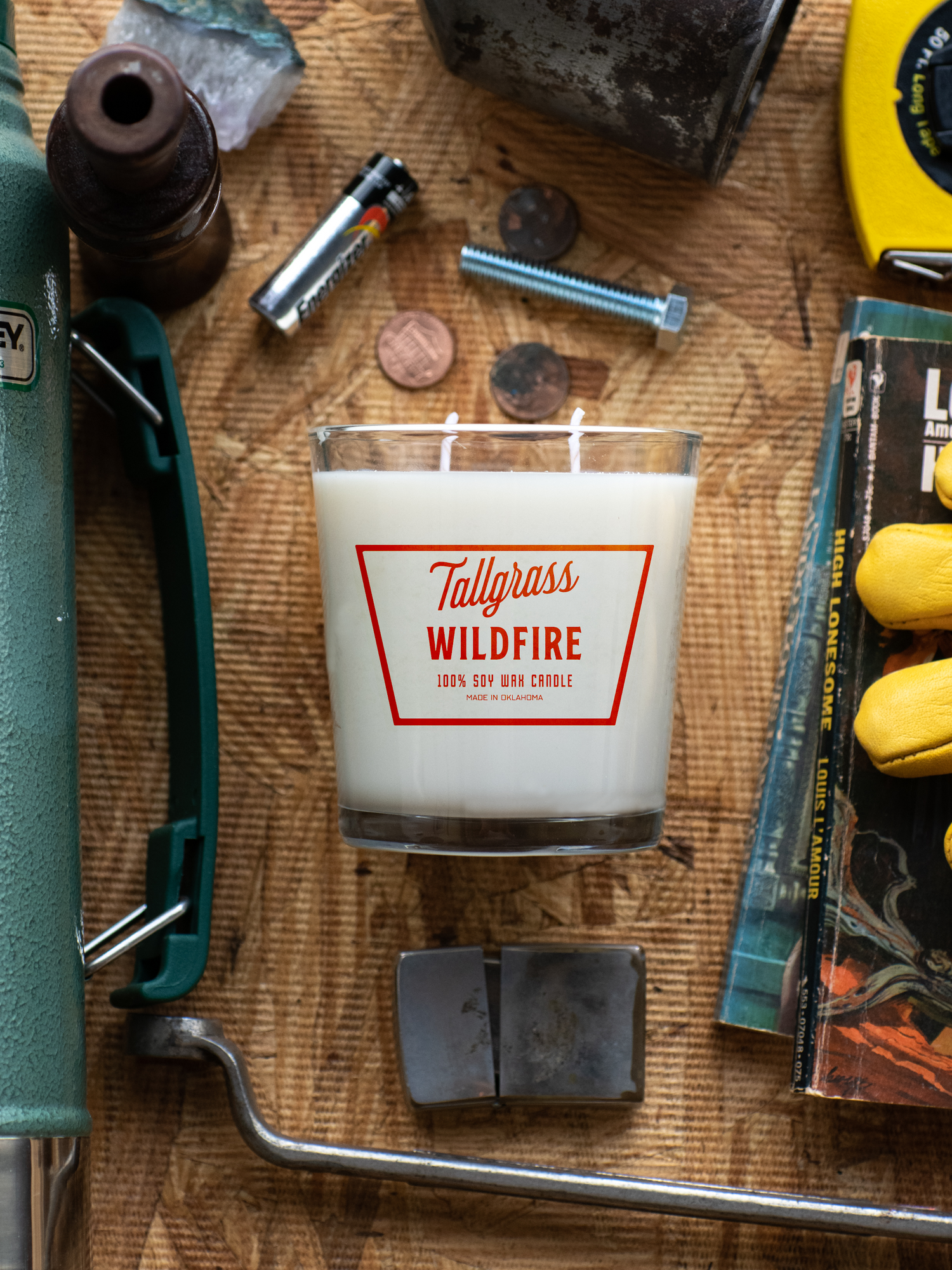 Kickin' Things Off
I started with four candle fragrances in a glass tumbler container - the Drover, River Fork, Wildfire, and Talahina. I quickly found the glass was going to create problems with shipping, so I began looking around at alternative packaging ideas. Thankfully, with little to no graphic design skill, I was able to pull together a label that has stood out and become a staple for what Tallgrass represents. But the first few months with these glass tumblers really stood out to me, especially with how I captured the first tries at product photography.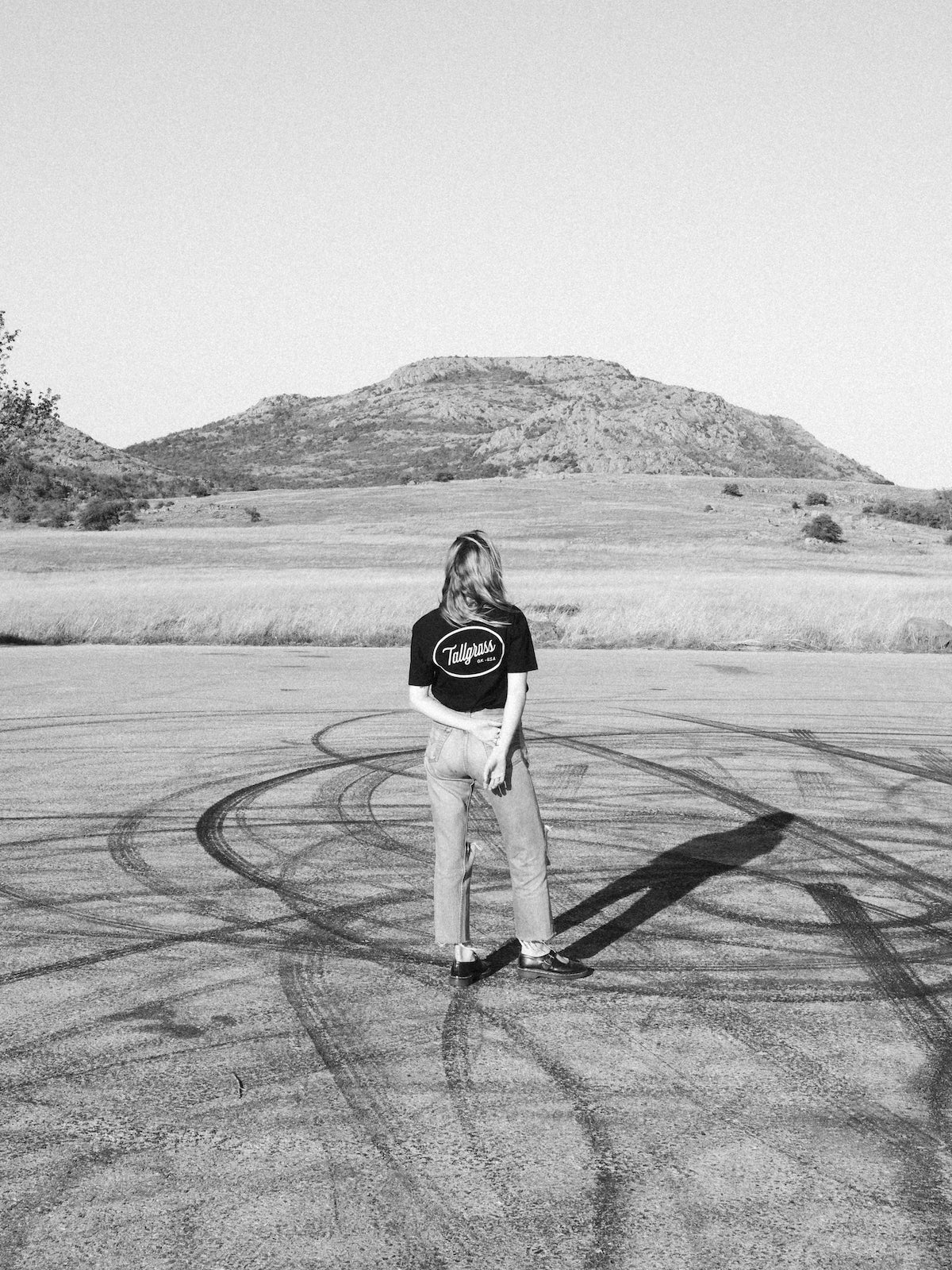 Stories from Flyover Country
While the candles have continued to do an amazing job of bringing nostalgia back through burning in people's spaces, it's always been a big goal of mine to begin capturing more visual stories of the memories and times I look at growing up.

From drives through cedar dotted fields to the local saddle club rodeo, drag strips to stadium lights, summers at the lake to winters around the bonfire - there's a long list of mood boards I have in my mind waiting to be captured.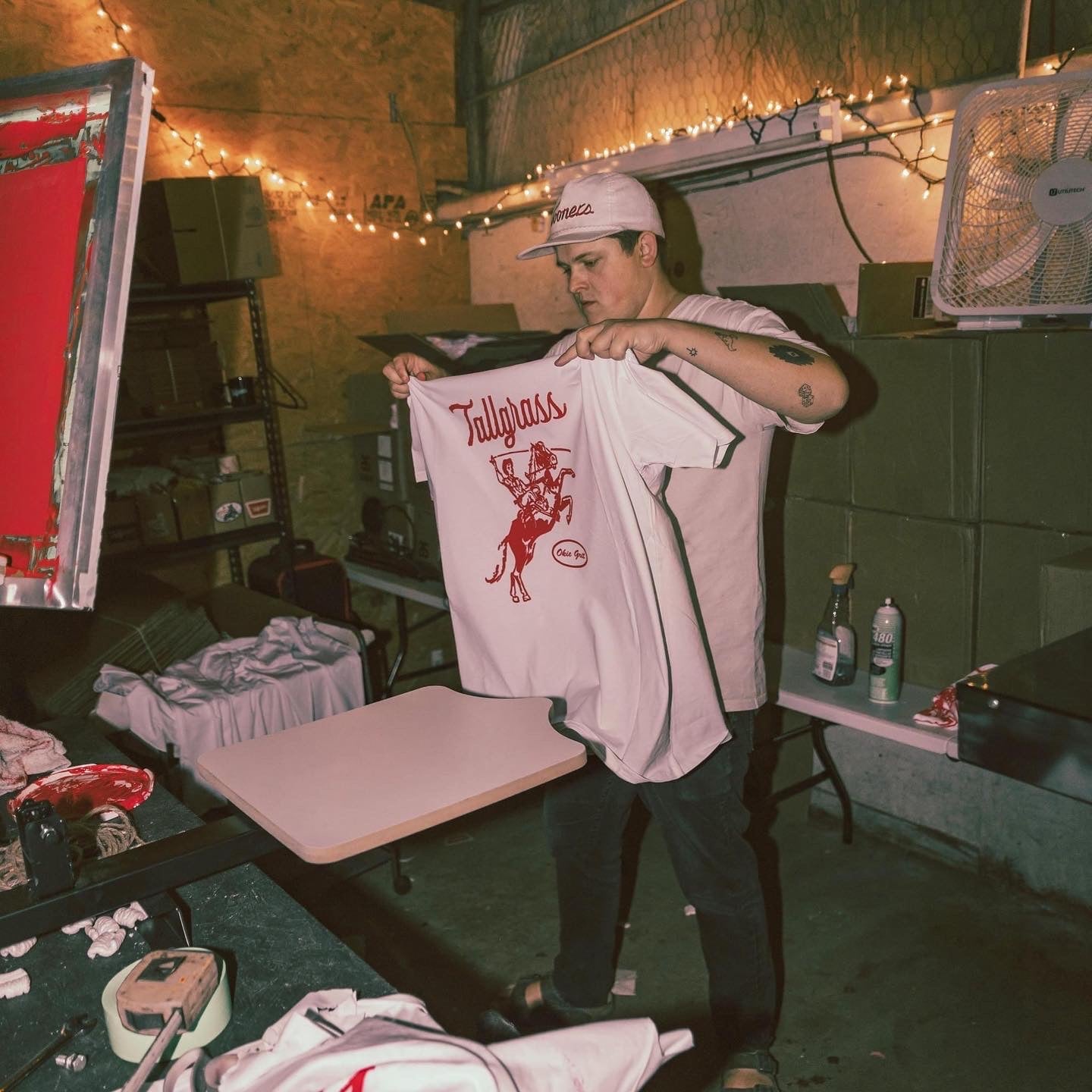 Made with Okie Grit
Three years have packed a lot of lessons, most learned the hard way. Everything is still far from perfect, but I'm working on improving every chance I get. So far, I've found an amazing community of vendor partners and regulars who are gracious and give lots of feedback and second chances. This brand is being build with a whole lot of elbow grease and each step forward comes with a pretty heft price tag. But I wouldn't want to be anywhere else. For years I've been inspired by the entrepreneurial spirit of the folks around this land and it's an honor to get to experience it all firsthand.