Lake Murray: Tobacco + Rain Soy Wax Candle
Regular price

Sale price

$24.00
Created around memories soaking up the suns rays during the summer, Tobacco + Rain bring a unique mixture of enjoying local revelry on the water. Part of our State Parks Collection, the Lake Murray is our reminder that there's nothing like enjoying the outdoors to cut loose and relax.
Made with 100% American grown soy and phthalate free fragrance oils.
Comes in a 1/2 pint metal tin can. Re-use the packaging to hold your change, receipts, or loose nails.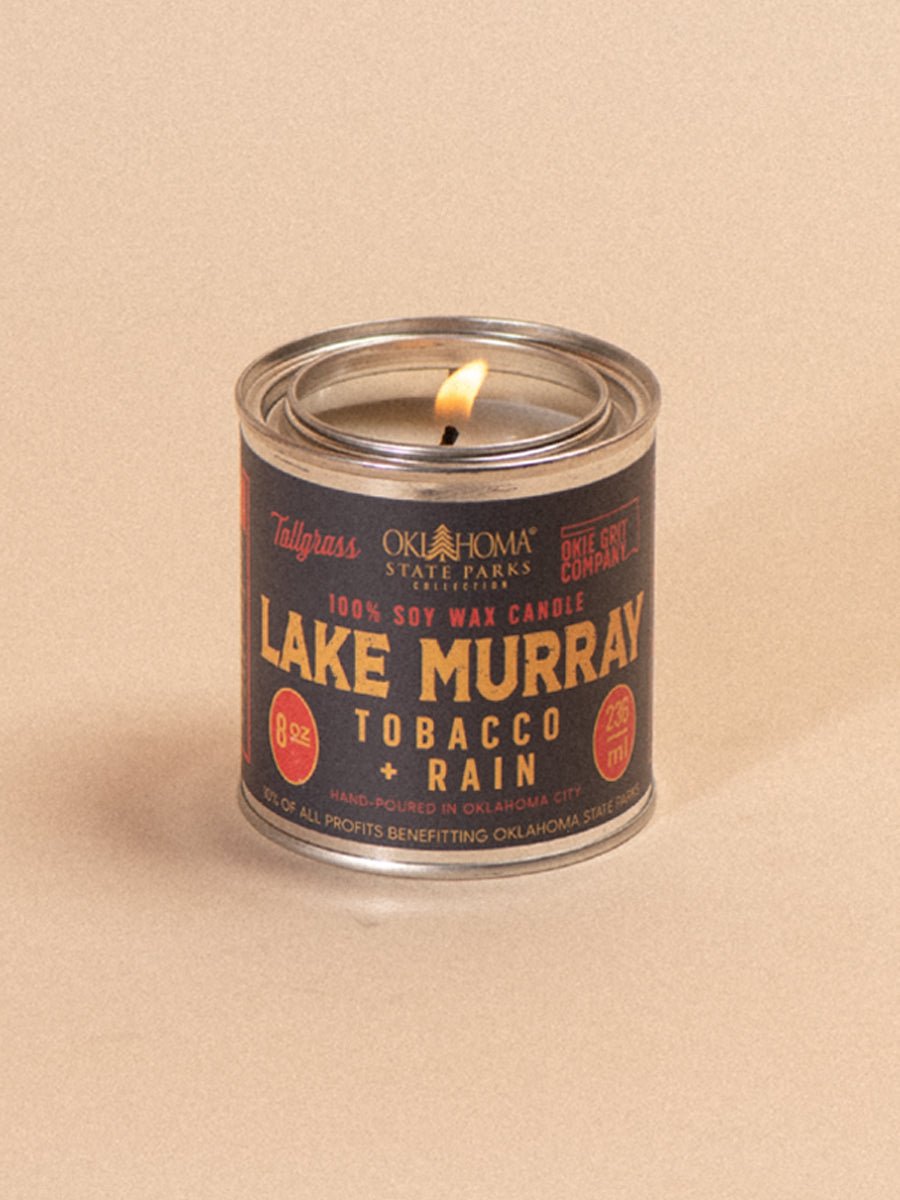 Get swept away
I am typically nervous about getting candles (or other scented products) over the internet. I like to be able to sample them to see how they capture the scent profile. I needn't have worried with Tallgrass Supply Company. Their Lake Murray candle promises Tobacco + Rain, and it delivers. Within minutes, I was transported to the back porch on a rainy August afternoon while my dad enjoyed a cigarette. A perfect scent snapshot of a time and place that swept me away to a calmer, simpler time.
Tobacco & Rain
This candle smells amazing. Everything from Tallgrass thus far is incredible. I love the way the product looks, the scent and the ambience it creates after a hard day of work. Amazing products, will definitely be purchasing again. I recommend.