Lost Highway: Leather + Suede Soy Wax Candle
Regular price

Sale price

$16.00
Our blend of Leather + Suede in the Lost Highway takes us back to weekends climbing into our grandparent's Cadillac, sitting in the garage as clean as it was when they drove if off the lot. The rich, leather notes of the Lost Highway will fill your space with memories driving through history in classic cars.
Made with 100% American grown soy and phthalate free fragrance oils.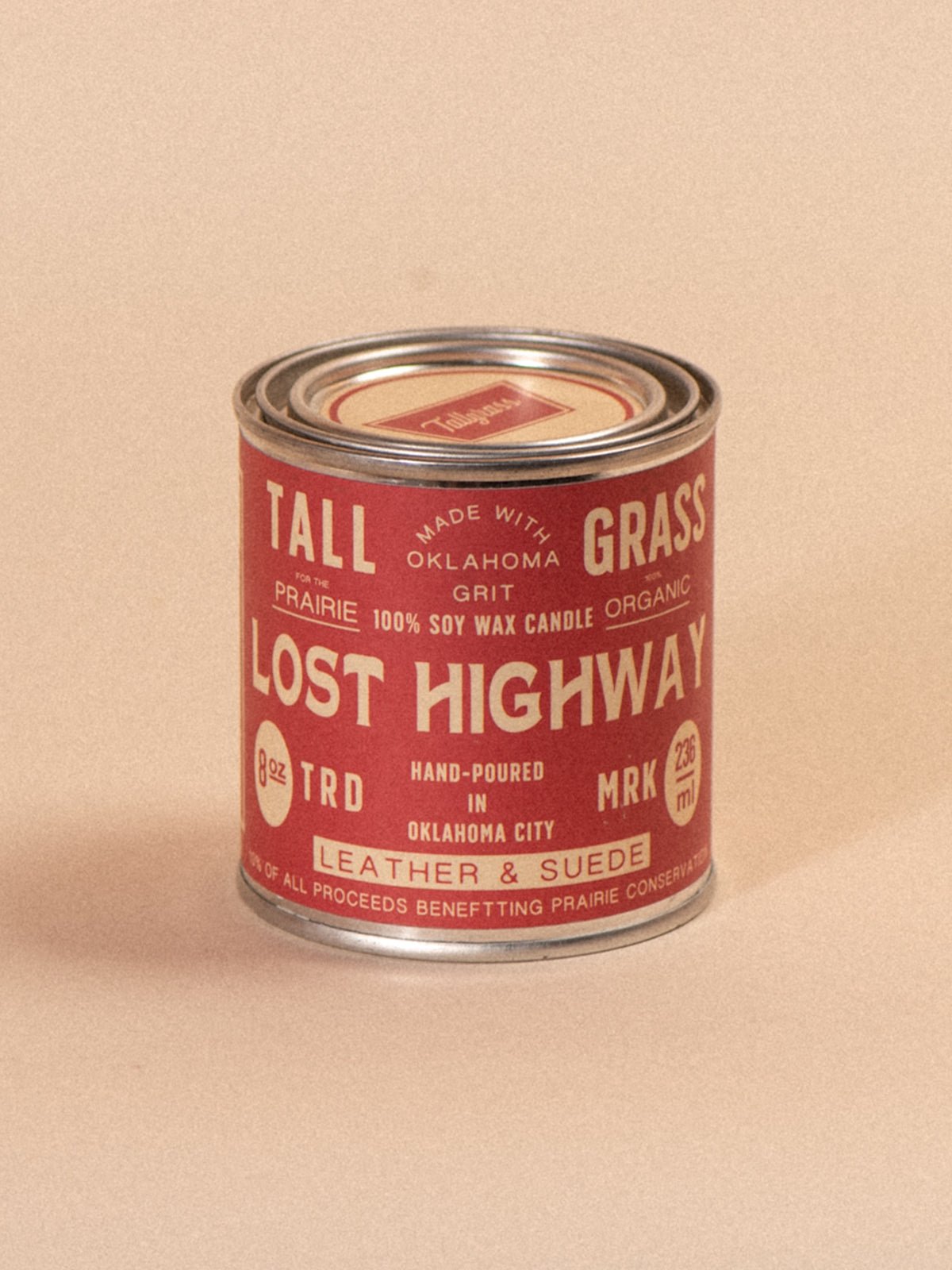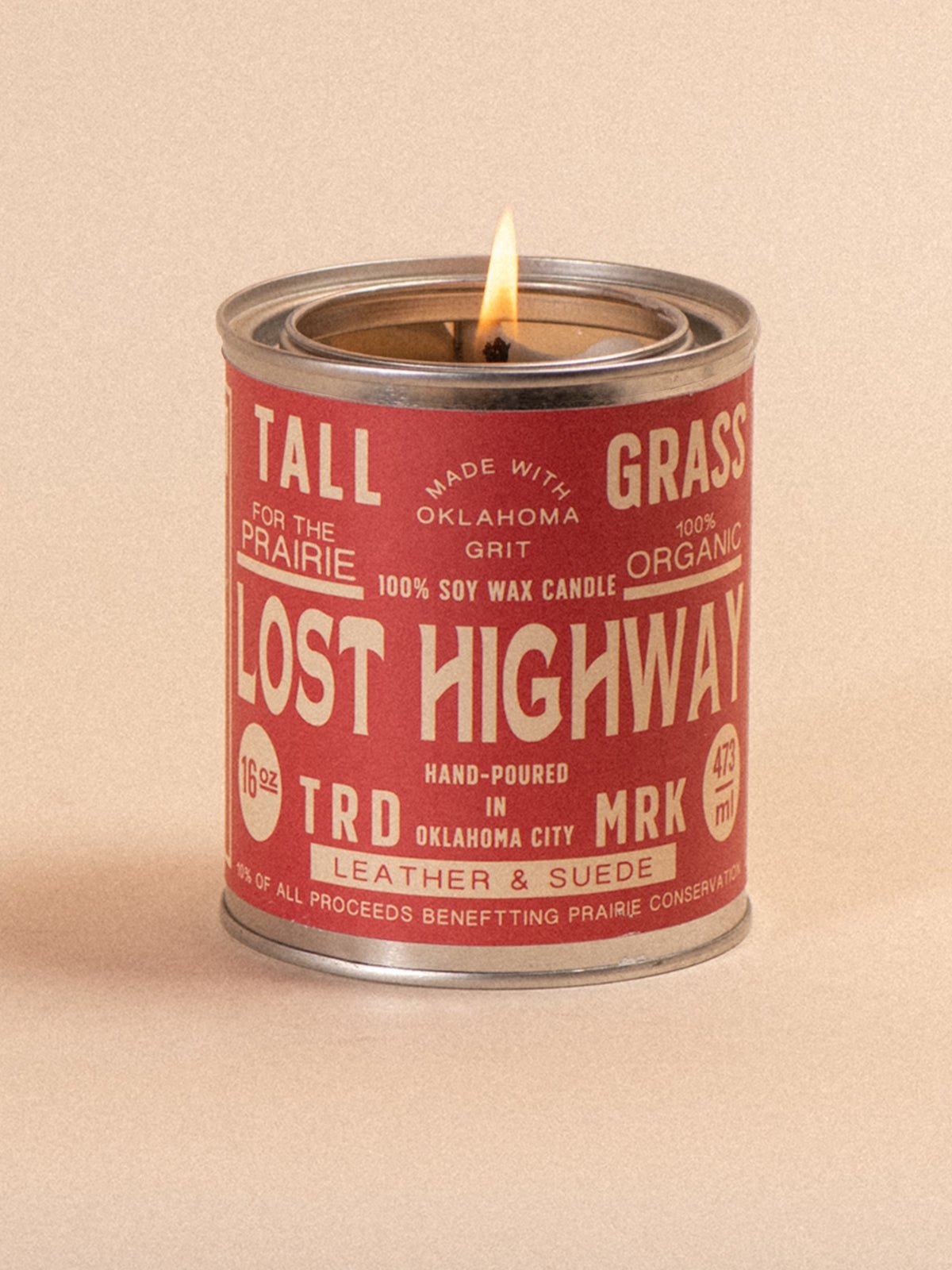 Never Met a Tallgrass Candle I Didn't Love
Truly. Every scent is deep and nostalgic without overpowering the room. This one, though, is my go-to. Its warmth has quickly become my home's signature scent.
Takes you back
Great scent - fills the room
Old school fills the room
Bringing the feeling of past hay rides, dads aftershave, and road trips to the farm
Nailed It.
This candle smells like... a Route 66 truck stop that sells leather goods and, oddly regionally non-specific, Native American jewelry of questionable origin in the gift shop. As a born and partly raised Okie having lived most of my life elsewhere, this candle makes me nostalgic for things I didn't know I remembered. It makes me proud to be part Plainsman and grateful to God for my country and sense of smell. Thanks Tallgrass- keep on truckin'. I know I will.
Lost Highway
This candle scent is the BEST! It is strong enough that you smell it through the house but not too strong. Highly recommend.
Lost Highway: Leather + Suede Soy Wax Candle