Tallgrass's Cowboy Blend 14 ounces of our Medium Roast Coffee
Regular price

Sale price

$22.00
Roasted in Oklahoma City by our neighbors at Sincerely Coffee Roasters - our Cowboy Blend is a mixture of Brazilian and Colombian coffee beans that deliver an amazing combination of chocolate and nutty notes. This medium body makes it perfect to take out on the trail and cool over campfire, like drivers did on cattle trails long ago, and is also roasted well enough for a pour over at home.
Roasted in Oklahoma City by Sincerely Coffee Roasters
Medium profile with smooth chocolate and nutty flavor notes
14 ounces of our Brazilian & Colombian roasted blend
The 1 Quart Tin it comes in will keep your beans protected from weather and cramping if packed for a trip; and can be reused for handy storage after you've used up the coffee.
BREWING TIP: For maximum flavor - use fine grounds and do a 2 tablespoons for every 8 ounces of water.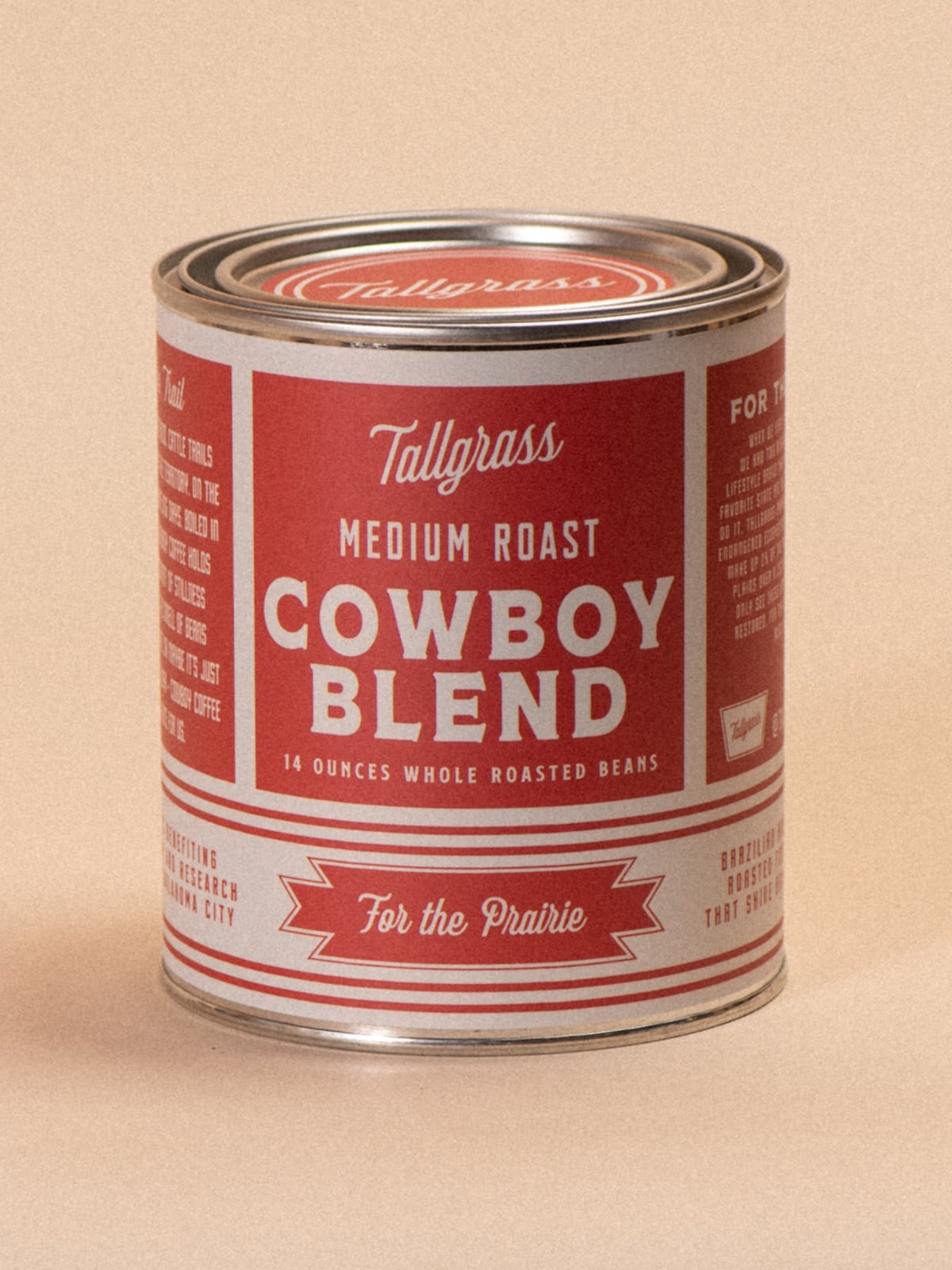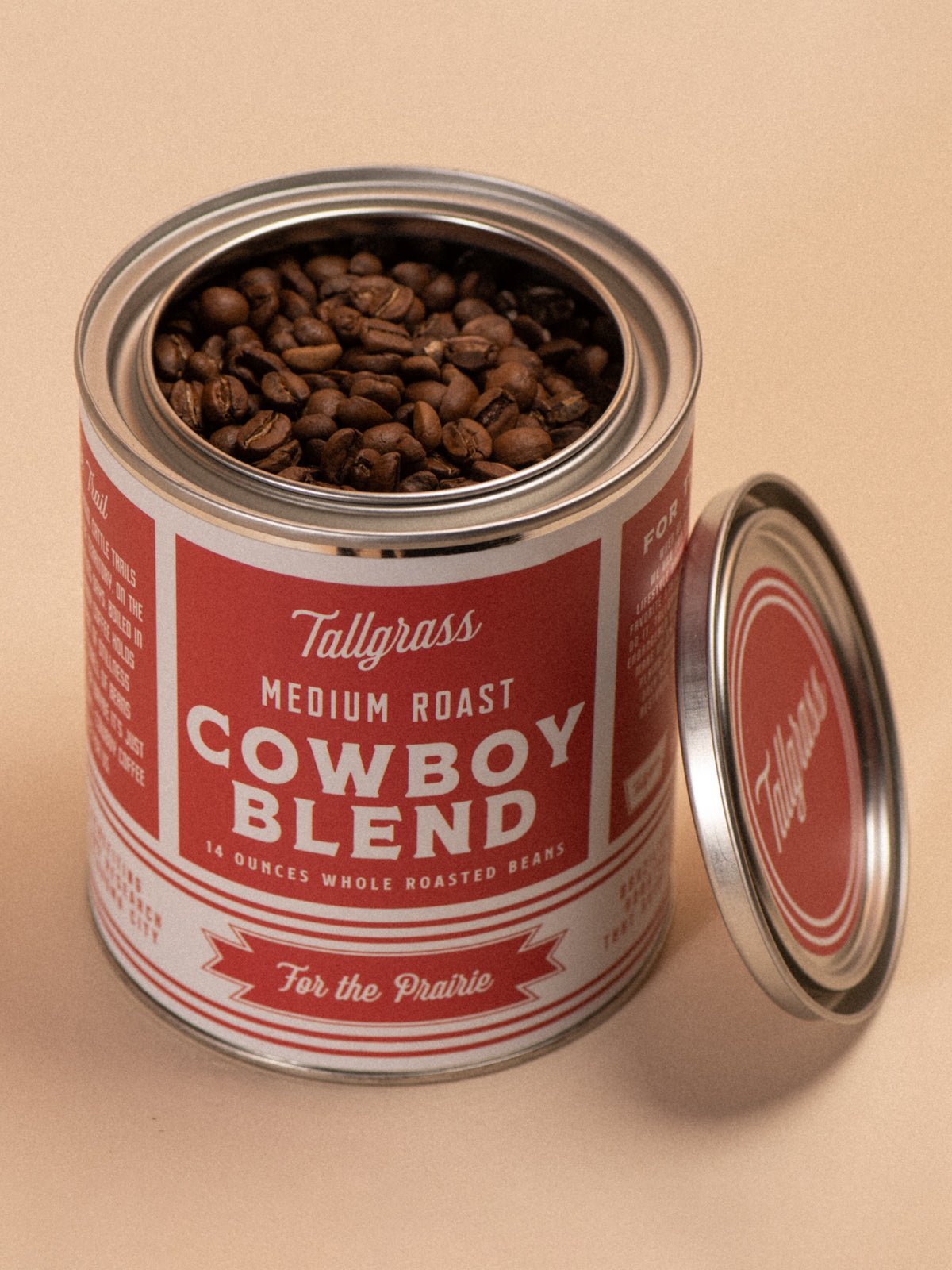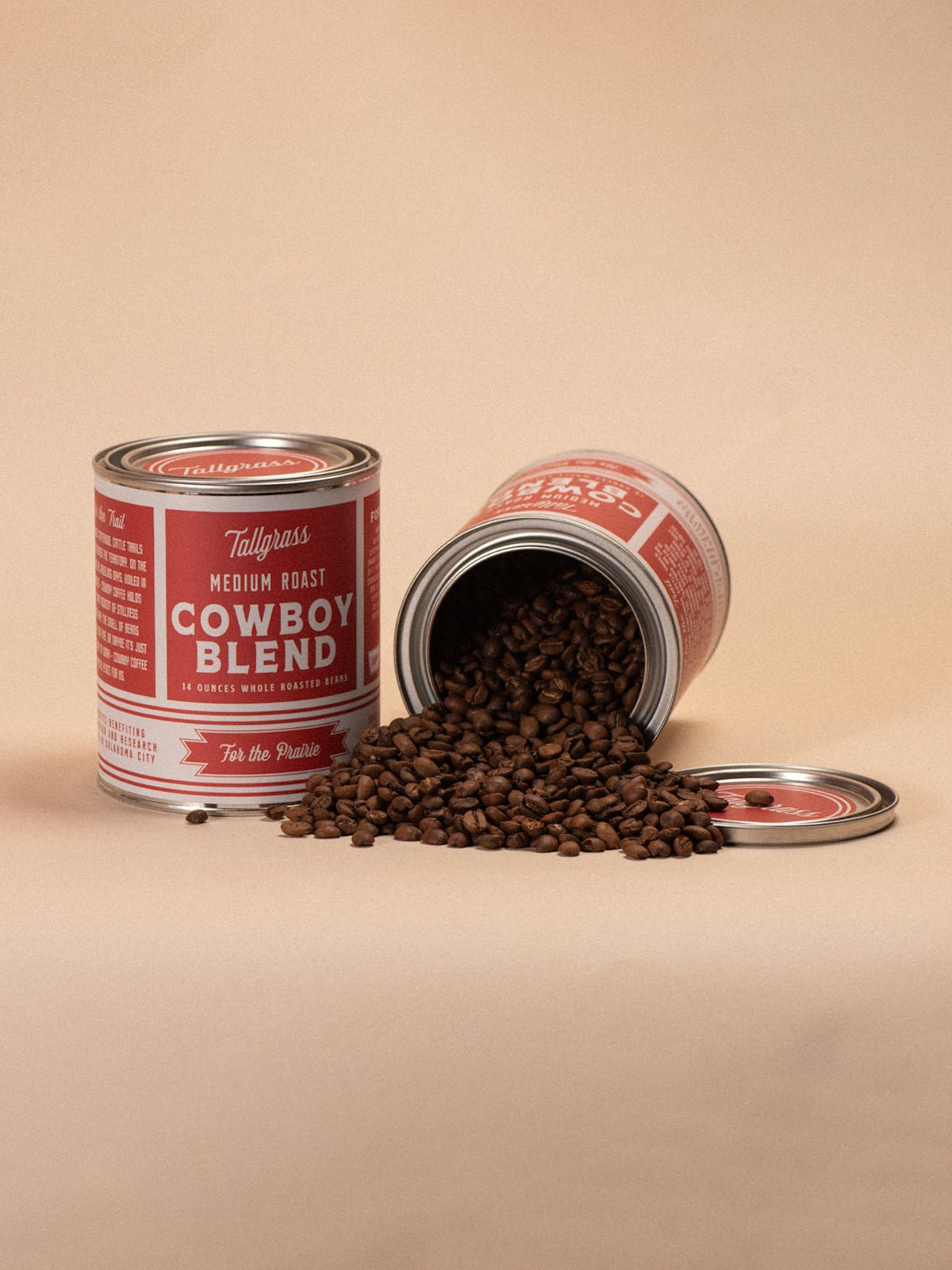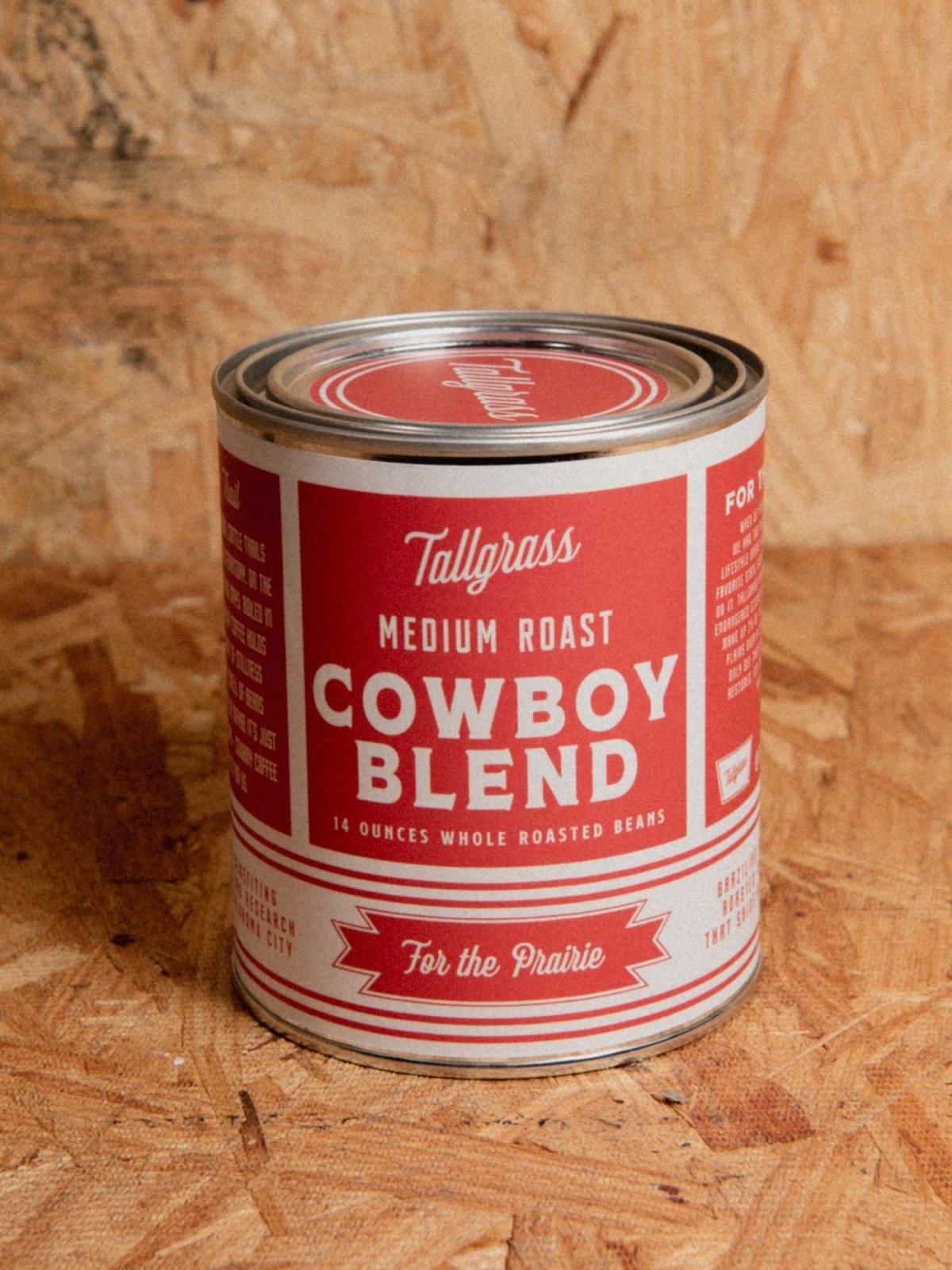 Good cup of Joe!
The cowboy blend makes for a tasty cuppa Joe however, when you do it in a cold brew it becomes a brilliant cup of coffee to the point where absolutely no creamer or sugar is needed to be within 500 yards of your glass of icy, cold angel joy
Great Buy
This coffee tasted great, would and plan to buy again!
Excellent coffee
The blend was smooth and flavorful. No bitterness (which I cannot stand). I loved it.
A Popular Choice.
This is the go-to coffee in our house now. Delicious, aromatic and a great start to the day. Also the can will make a cool container when we're finished with the coffee! Definitely recommend.
Tallgrass's Cowboy Blend 14 ounces of our Medium Roast Coffee