Kicking Up Dust: TG Legacy Rodeo
The Legacy Open Rodeo is a bucket-list event for any outdoor enthusiast. Held in Purcell, Oklahoma, this rodeo is known for its high-stakes competition and family-friendly atmosphere. This summer, I made the pilgrimage to the rodeo with my friends, and we had an unforgettable time.
From the moment we arrived, we were immersed in the excitement of the rodeo. The stadium was packed with spectators, all eager to see the cowboys and cowgirls compete. The action was fast-paced and thrilling, and we couldn't take our eyes off the arena.
Plus, at the rodeo we were able to enjoy some delicious ribs and wash it all down with cold beers. We also had the chance to meet some of the cowboys and cowgirls, who were all incredibly friendly and welcoming.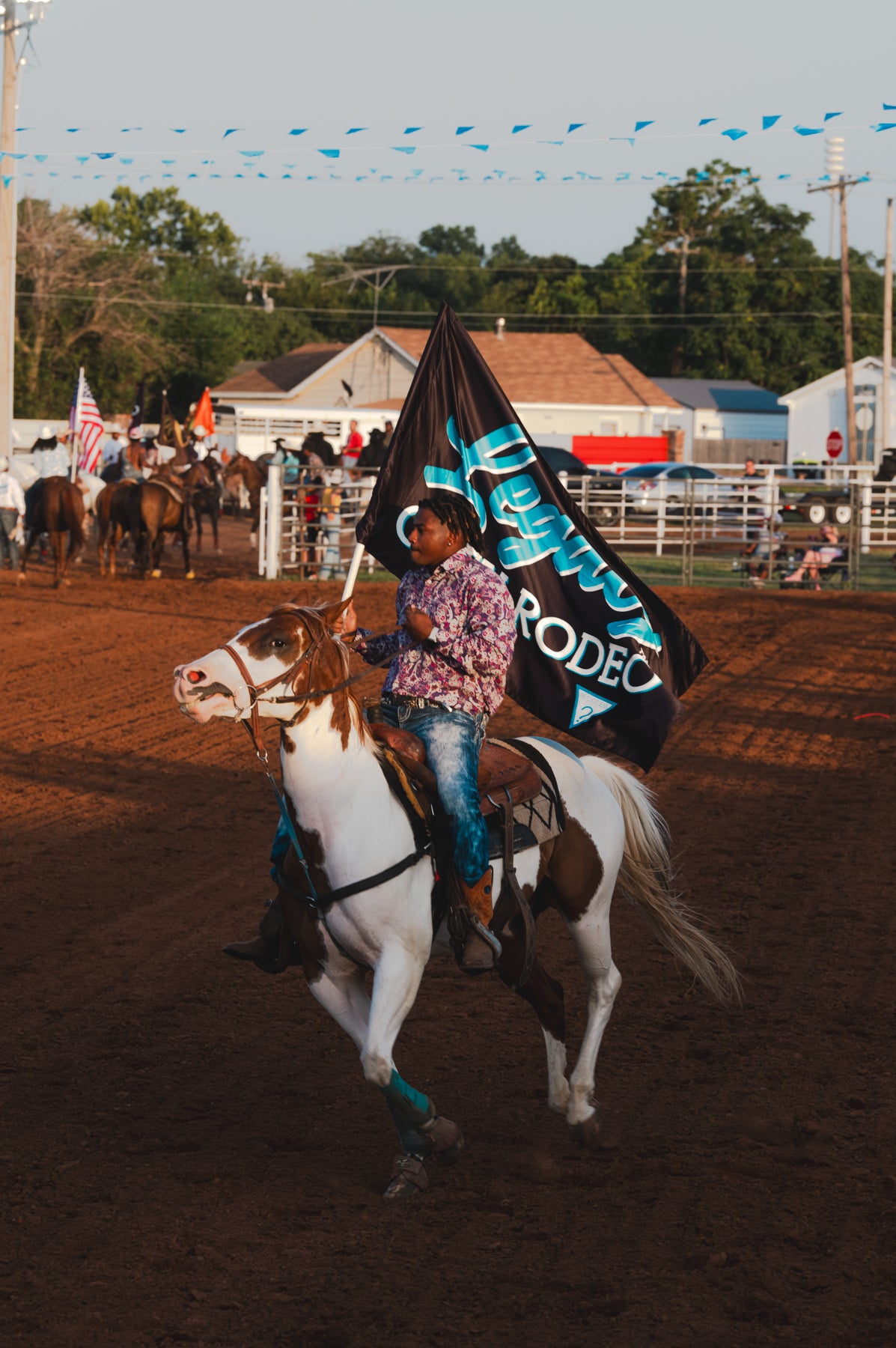 The Pony Express relay race was the highlight of the day. Eight riders, hellbent on glory, raced around the arena on horseback. Named after the legendary mail service of the Wild West, these riders were pushed to their limits, both physically and mentally.
The riders had to be masters of their mounts, able to control them at breakneck speeds. They also had to be able to communicate seamlessly with each other, so that the baton could be passed smoothly and without delay. The slightest mistake could cost the team the race, so the pressure was on for everyone to perform at their best.
The Pony Express relay race was a test of grit, determination, and teamwork.
Support Your Local Round Up Club
In Flyover Country, Round Up clubs are the beating heart of our communities. They're where we come together to celebrate our heritage, our culture, and our way of life. From calf roping to the Pony Express, the history behind these events stretches back generations.
And while some people might say that places like ours are boring, I beg to differ. There's nothing boring about events full of adrenaline and grit like the rodeo. These events remind us that there's still plenty to do and experience in Flyover Country, if you just take the time to look.
TG Rodeo