Dark Roast Coffee: 14 ounce Whole Beans - Brazil + Colombian Blend
Regular price

Sale price

$22.00
For those who prefer a more traditional take on Cowboy Coffee - the Dark Roast. We toasted the beans a bit longer to give that nostalgic feel when you sip a cup. Disclaimer: Darker Roast does not actually mean more caffeine. But if you prefer you coffee like how they've always done it - this roast is for you!
Roasted in Oklahoma City by Sincerely Coffee Roasters
Darker Roast profile with smokey, chocolate, and nutty flavor notes
14 ounces of our Brazilian & Colombian roasted blend
The 1 Quart Tin it comes in will keep your beans protected from weather and cramping if packed for a trip; and can be reused for handy storage after you've used up the coffee.
BREWING TIP: For maximum flavor - use fine grounds and do a 2 tablespoons for every 8 ounces of water.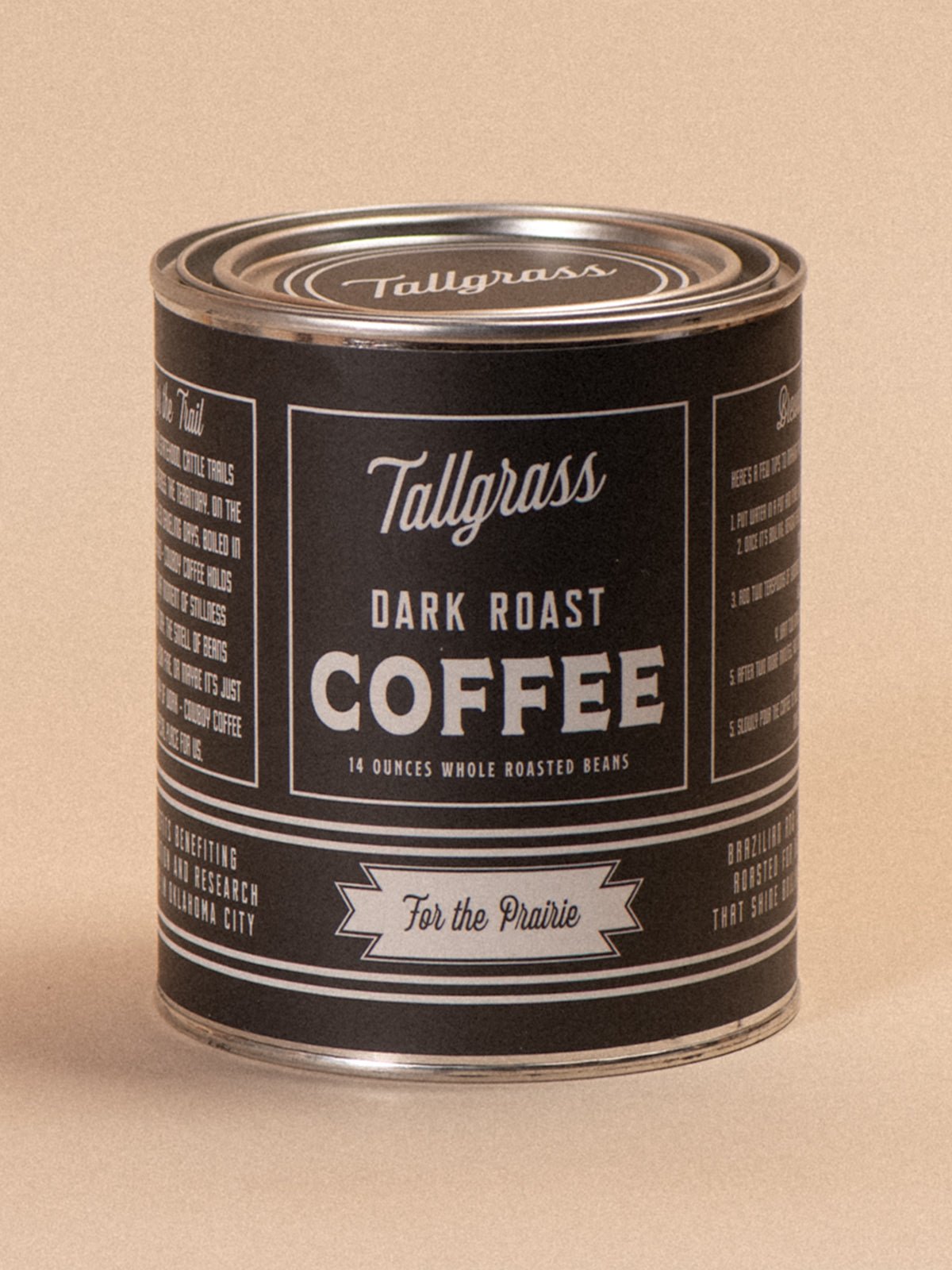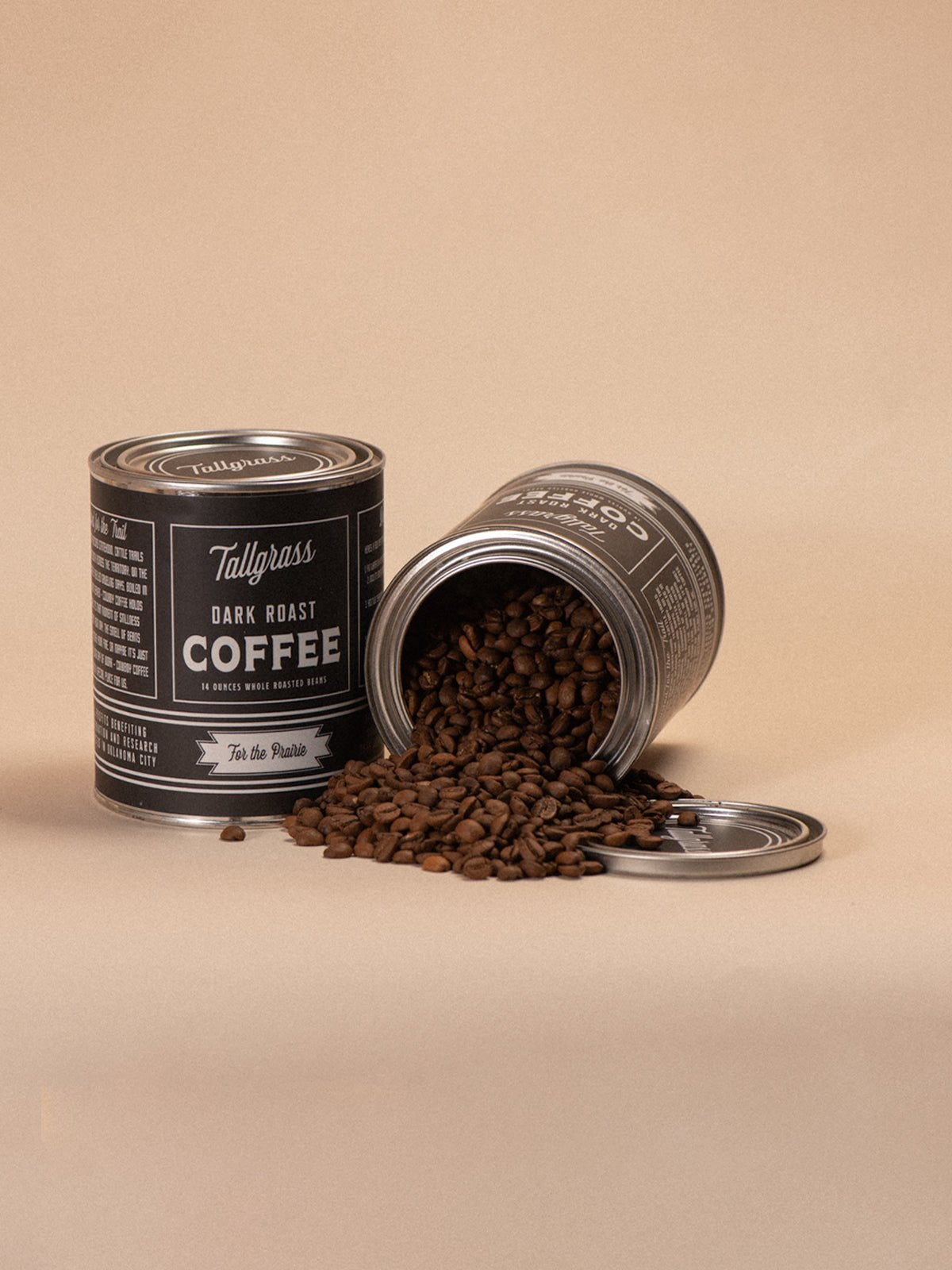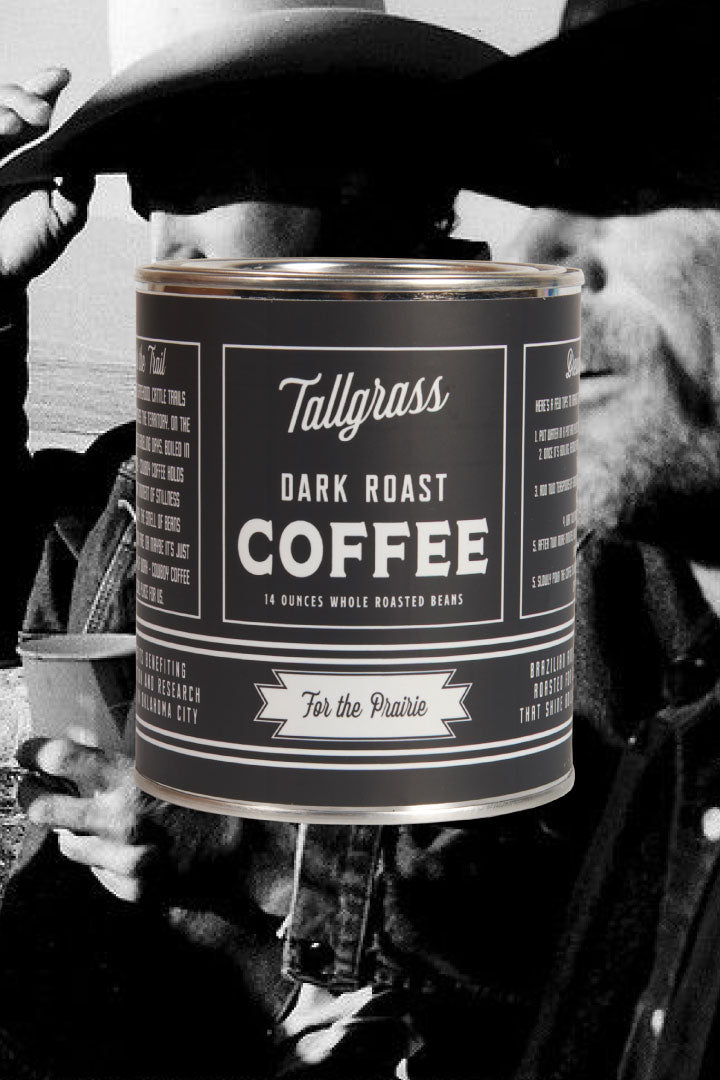 Perfect
Absolutely perfect and the taste is great!
Love this Blend
Great roast! One of my favorite coffees to wake up to.